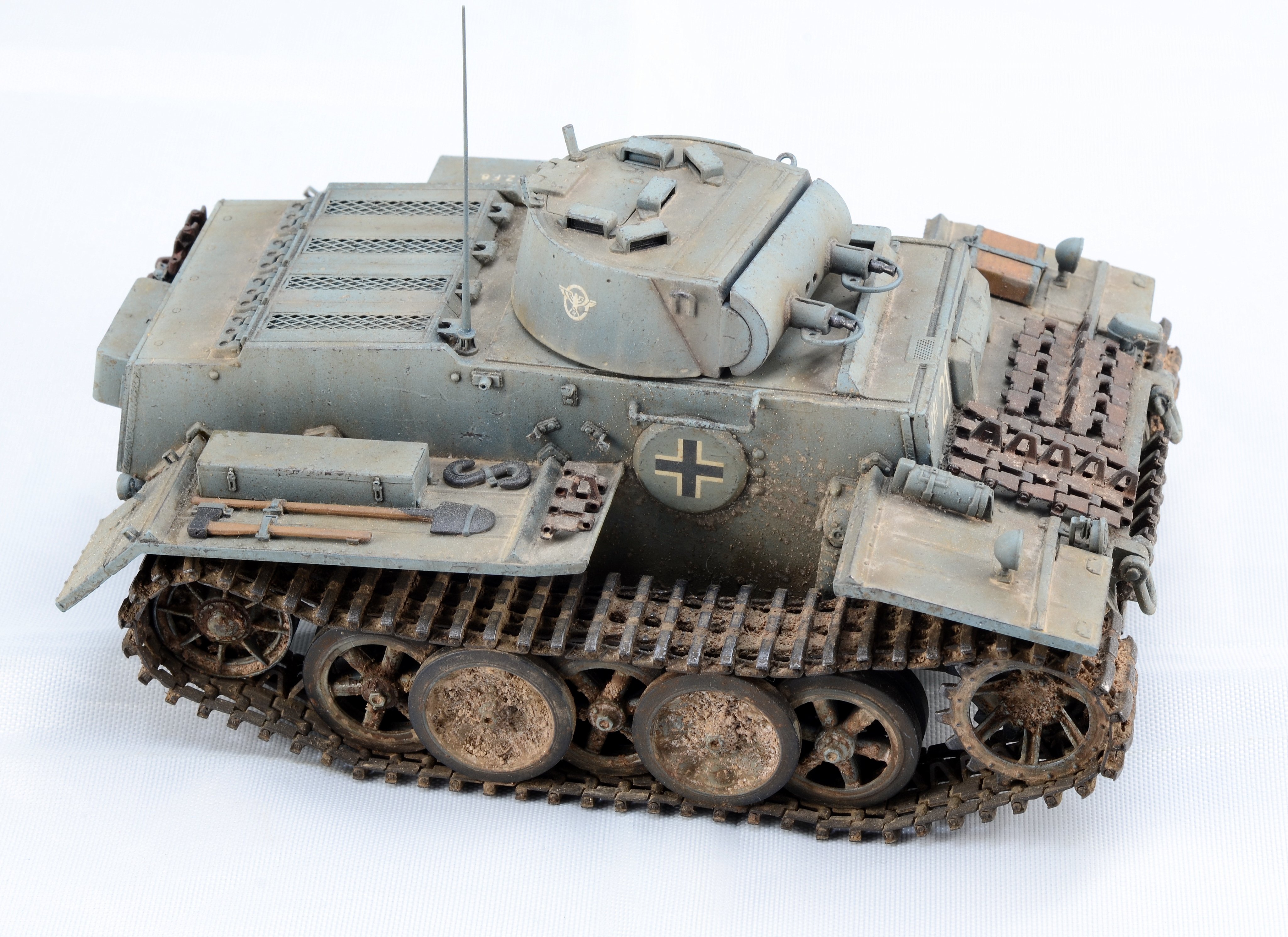 Content Count

1,597

Joined

Last visited
Community Reputation
0
Neutral
Recent Profile Visitors
The recent visitors block is disabled and is not being shown to other users.
Krzysiek przecież jak psikniesz po wszystkich zabiegach mat,to wszystko wróci do normy.Po co te "strachy"

Kiedyś go popełniłem.Dodałem blachy Voyagera i lufy metalowe.Warsztat gdzieś chyba jest w "czeluściach forum".Niestety bez fotek.Tak mi wyszła:

Może te na wieży zrób lekko uchylone Krzysiek.Dobre tempo masz.Chyba brakowało Ci "pancerki"

Świetnie wyszedł. Decyzja o powrocie do "Tanków" jak najbardziej słuszna.

Dzięki. Większych przeróbek nie było.Zaślepiłem tylko wnęki nad gąskami,dorobiłem nowe pokrywy peryskopów i poszpachlowałem miejsca gdzie zamierzałem zastosować blachy. Faktura bryły kadłuba jak i wieży jest bardzo ładna w tym zestawie tak,że tego nie poprawiałem.Dorobiłem jeszcze spawy nad stanowiskiem strzelca i na dodatkowych przednich płytach. To chyba wszystko.Teraz zostało mi rozplanować położenie "bambeteli" z przodu i na tyle kadłuba.No i nie mam jeszcze gąsek do niego.Nie wiem co wymyślę.

Może "ciut" lepszy.Ale porażka całkowita.Szkoda,że nie ma już Debobderu CMK.To było mazidło jak się patrzy.

Ich "Debonder" to jeden wielki żart.Kup coś sprawdzonego.

Po filtrach,washu oraz małe obicia.

4 lata to mnóstwo czasu,ale efekt niesamowity.Bardzo mi się podoba

Sprytny ten patent na gąski mają

Tak zdaję sobie z tego sprawę.Po prostu ten będzie "inny".Bez ostrego CM.

Krzysiek kolor to mix Tamki i AK nie do odtworzenia mieszany od ręki .W tym nie będzie większej modulacji.Rozjaśnienia są niewielkie na fotce to umknęło.Nie wiem dlaczego,ale te same foty z IMGUR na Modelwork i FB znacznie różnią się jakością.Na Modelwork są jakby zamazane.Na FB wyglądają o wiele ładniej.