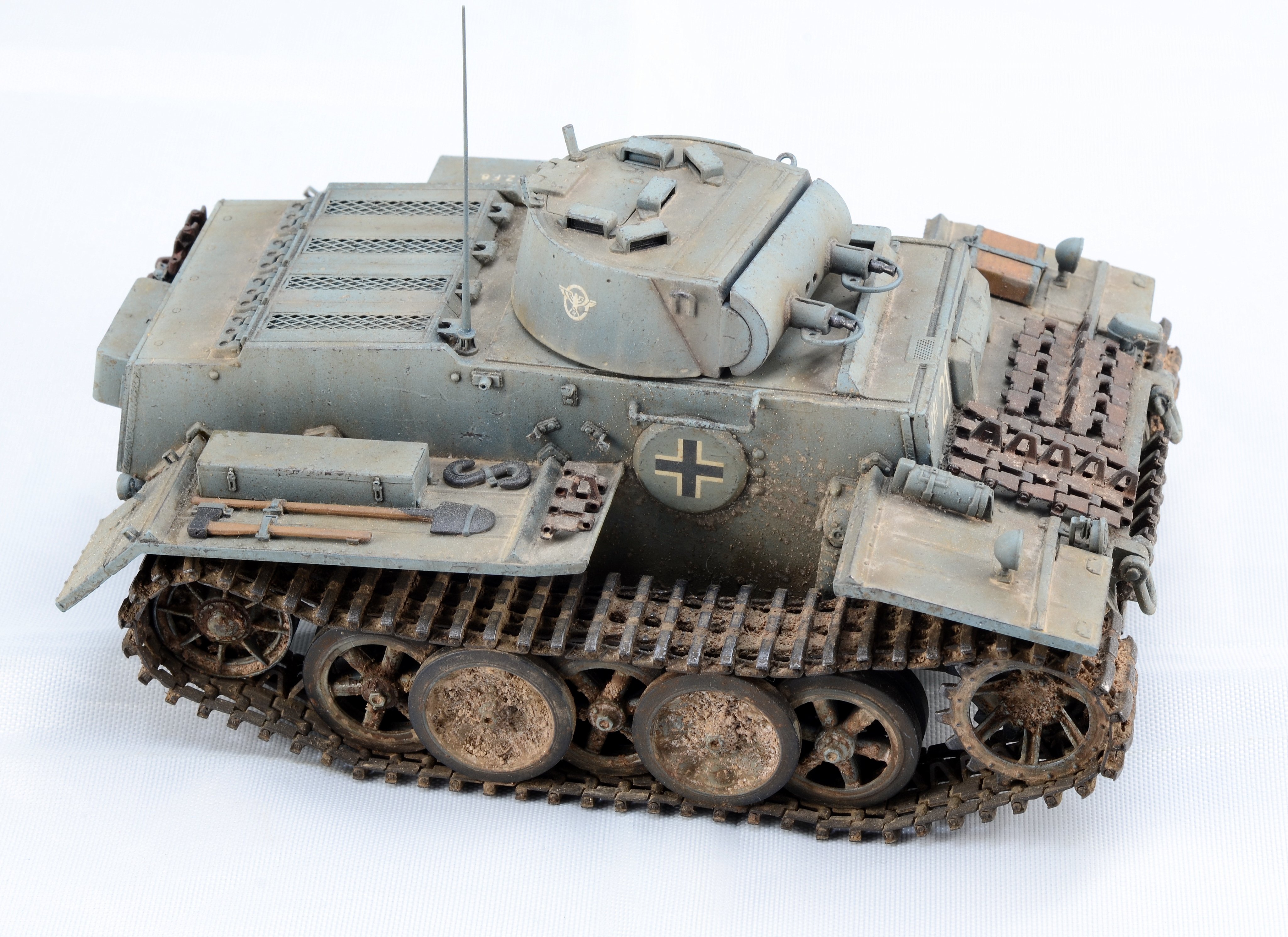 Content Count

1,604

Joined

Last visited

Days Won

1
Profiles
Forums
Gallery
Downloads
Calendar
Blogs
Everything posted by pankot13
Witam na sprzedaż cztery modele Tamiya skala 1:48 Sprzedaję jako komplet i nie rozbijam na sztuki.Wszystko to co jest na załączonych fotografiach.Włącznie z blachami i lufą. Cena za wszystko 250,00 zł.Wysyłka po mojej stronie.Modele wyciągnięte z foli w celu obejrzenia wyprasek.

Cześć Krzysiek. Panowie zieleń jest jaka jest. Mi ona odpowiada. Zabłąkał się jeden co miał do ruskich popłynąć.

Dzięki Panowie. Gąski to oczywiście zestaw AFV Club 35020.

Tamiya,lufy RB plus trochę blaszek.

Witam.Do sprzedania trzy modele.Wyciągnięte tylko z foli w celu obejrzenia wyprasek.Sprzedaję jako komplet.Sprzedaż na sztuki mnie nie interesuje.Cena za wszystko tylko 300,00 zł. Wysyłka po mojej stronie.Nie wysyłam za pobraniem,tylko wpłata na konto.

Krzysiek przecież jak psikniesz po wszystkich zabiegach mat,to wszystko wróci do normy.Po co te "strachy"

Kiedyś go popełniłem.Dodałem blachy Voyagera i lufy metalowe.Warsztat gdzieś chyba jest w "czeluściach forum".Niestety bez fotek.Tak mi wyszła:

Może te na wieży zrób lekko uchylone Krzysiek.Dobre tempo masz.Chyba brakowało Ci "pancerki"

Świetnie wyszedł. Decyzja o powrocie do "Tanków" jak najbardziej słuszna.

Dzięki. Większych przeróbek nie było.Zaślepiłem tylko wnęki nad gąskami,dorobiłem nowe pokrywy peryskopów i poszpachlowałem miejsca gdzie zamierzałem zastosować blachy. Faktura bryły kadłuba jak i wieży jest bardzo ładna w tym zestawie tak,że tego nie poprawiałem.Dorobiłem jeszcze spawy nad stanowiskiem strzelca i na dodatkowych przednich płytach. To chyba wszystko.Teraz zostało mi rozplanować położenie "bambeteli" z przodu i na tyle kadłuba.No i nie mam jeszcze gąsek do niego.Nie wiem co wymyślę.

Może "ciut" lepszy.Ale porażka całkowita.Szkoda,że nie ma już Debobderu CMK.To było mazidło jak się patrzy.

Ich "Debonder" to jeden wielki żart.Kup coś sprawdzonego.

Po filtrach,washu oraz małe obicia.

4 lata to mnóstwo czasu,ale efekt niesamowity.Bardzo mi się podoba

Sprytny ten patent na gąski mają

Tak zdaję sobie z tego sprawę.Po prostu ten będzie "inny".Bez ostrego CM.

Krzysiek kolor to mix Tamki i AK nie do odtworzenia mieszany od ręki .W tym nie będzie większej modulacji.Rozjaśnienia są niewielkie na fotce to umknęło.Nie wiem dlaczego,ale te same foty z IMGUR na Modelwork i FB znacznie różnią się jakością.Na Modelwork są jakby zamazane.Na FB wyglądają o wiele ładniej.

Krzysiek na dedykowanym rozcieńczalniki delikatny zapach.

Baza pod zdrapki pryśnięta: Doszły też farby AK.Jestem z nich bardzo zadowolony.Pierwsze próby wykazały doskonałą mieszalność z akrylami Tamiya. Będą uzupełnieniem mojej palety tamki.Kolory "niby" autentyki,ale i tak będę mieszał po "swojemu.Rozcieńczalnik AK też współgra z Tamką i odwrotnie. Myślę,że AK poszło w dobrą stronę.